Diposting : 3 May 2020 07:37
DR. Naori Miyazawa - Bali Tribune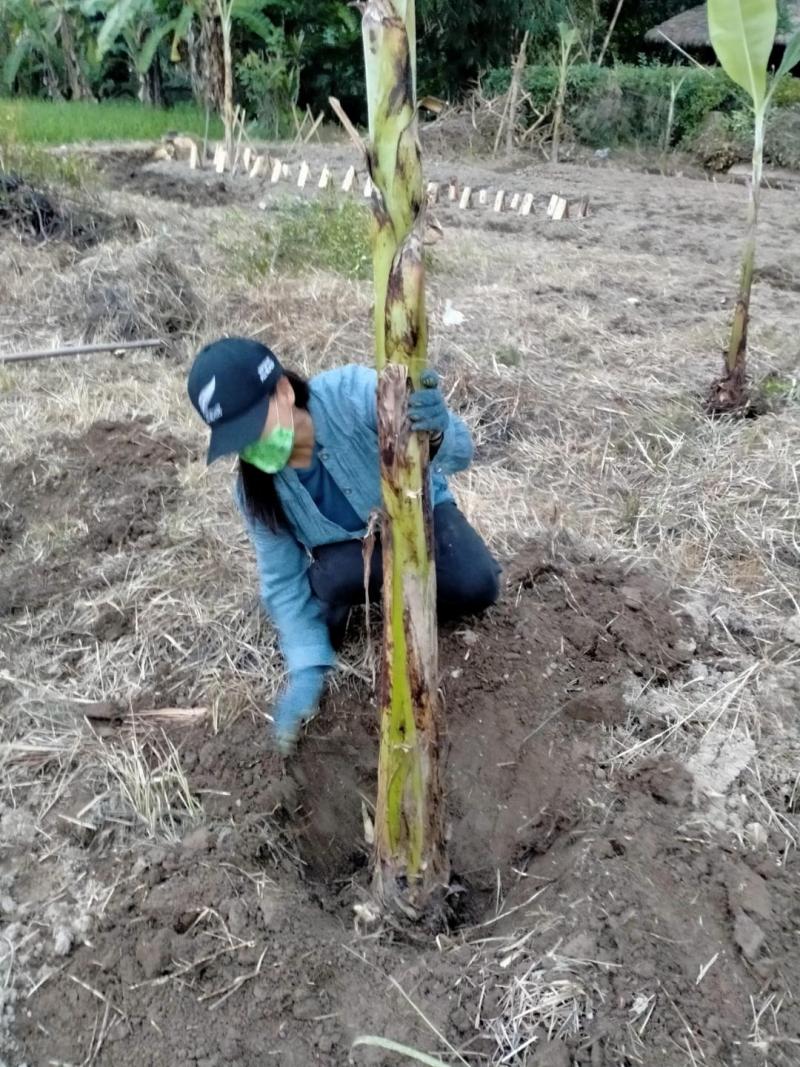 Bali Tribune / Dr. Naori Miyazawa
balitribune.co.id | Local people started agricultural activities here in Ubud, Bali after the impact of Coronavirus. The tourism services had employed about 70% of the population in Bali until the outbreak of Coronavirus. After the impact of Coronavirus, however, tourism activities have been stagnant. Therefore, many people have suffered from unemployment and lower income, due to no tourism related job available. 
In reaction to the financial difficulty, local people in Ubud have started agricultural activities, or reactivating their agricultural activities. In order to safeguard food security, local people started to utilize the land which have not been used for a while. The community in Ubud often have traditional family land, called "Laba", which have been possessed from generation to generation. Those family land have been started to cultivate, in order to plant some vegetables and fruits such as potato, cassava, peanuts, tomato, banana and pineapple, etc.
Not only in such land, but also local people utilize their house backyard and garden to grow some vegetables, such as cassava and banana. Hydroponics at the courtyard were also started to apply for growing kankun, chili pepper and tomato, etc. These agricultural products based on hydroponics could be harvested in shorter time, and possible to be grown in smaller spaces.
Especially under the situation when local people have no or less job available after the corona outbreak, it is a realistic strategy to safeguard food security. Those agricultural products could be helpful to meet their daily needs of food.